Lots of stuff going on the DVR tonight - the debate, Jon Stewart - but we're saving them to watch later. We're still in denial about no more Jon, and we're not in the mood to try sitting through the GOP's rhetoric. Maybe this weekend.

In more frivolous news, I'm kind of in love with these: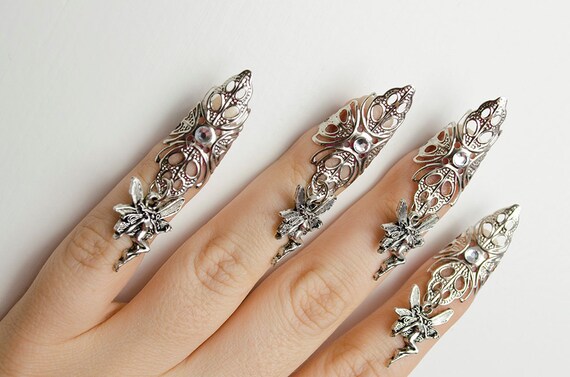 They're called fairy claws by this Etsy shop. They do fairy crowns and arm cuffs, too. I'm putting them on wish list for Christmas. If I can make it that long before buying the nails or the silver cuffs myself.