So I'm focusing on good things right now. I have to.

We're in the process of finally finishing the back yard. It's only taken us another year and a half since we had the first part done, and two and a half since we moved in, lol.



Basically, we had the whole side of the house left to do. It's the road side, facing the street and the park, and we're opting for simple.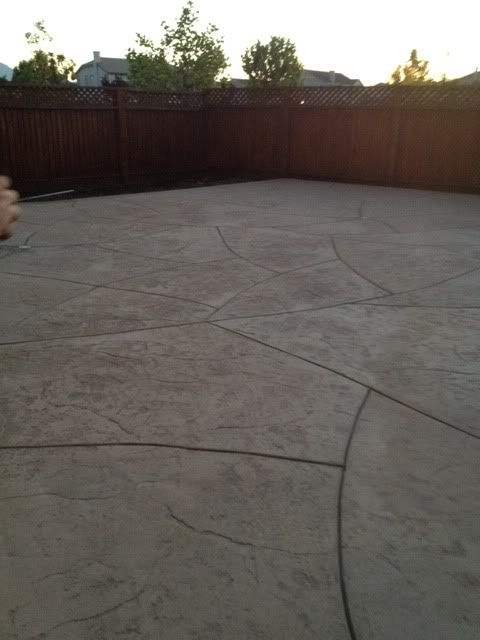 We got it paved out in the same style/color as the rest of the yard. Along that left wall will be another garden, and in the middle, we're getting an above-the-ground pool. We decided against spending a fortune on an inground pool. The kids didn't end up using the temporary pool enough last year to justify the cost.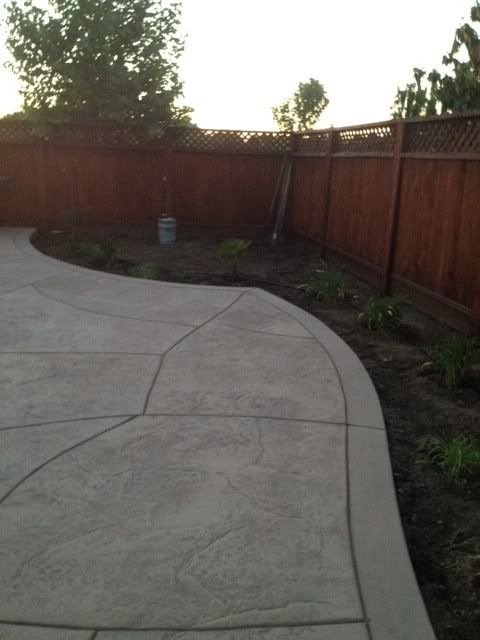 The back wall. The plants are in, but we've still got to bark it out and get the tree for the corner.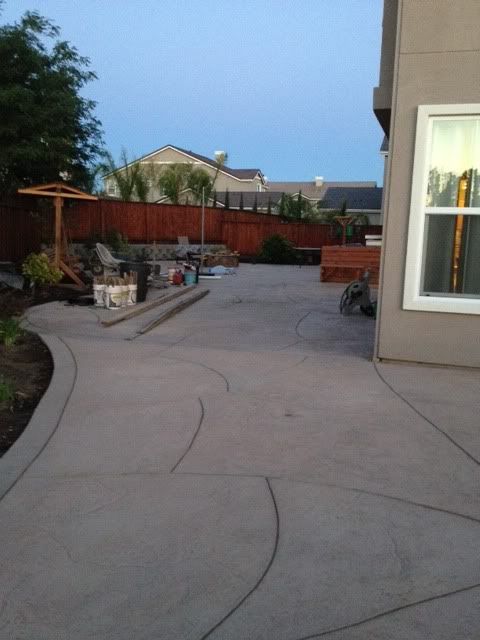 The long view of the back yard from standing in the side yard. All the building stuff is still there, so it's a mess, but they did a great job at melding the two.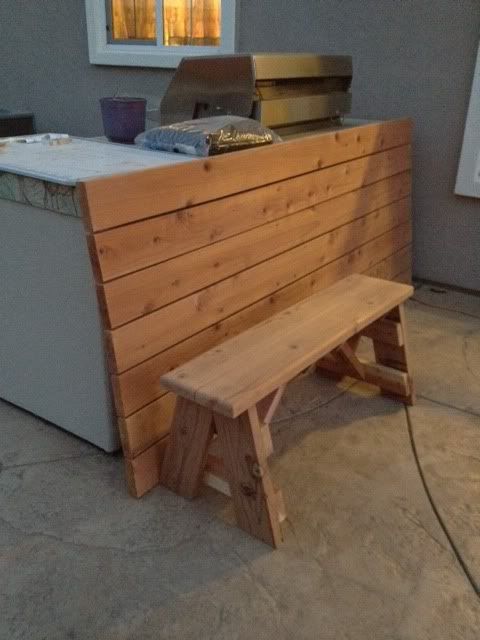 Craig has decided to build us a picnic table and benches. He's got the tabletop done and one of the benches. I'm kind of impressed with how great they're turning out.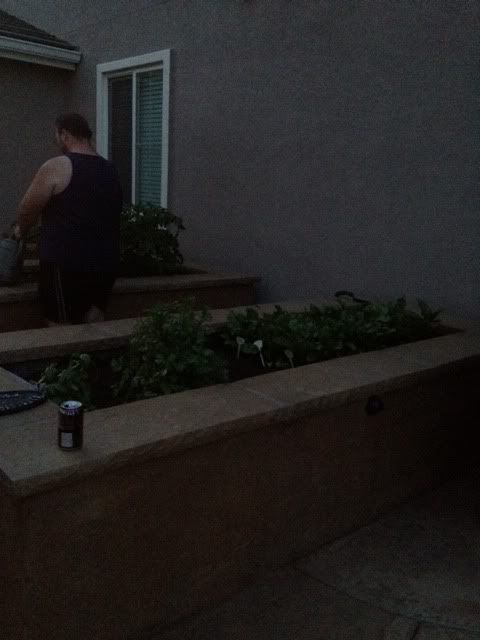 My beets and herbs are looking great already. Craig's there watering tonight.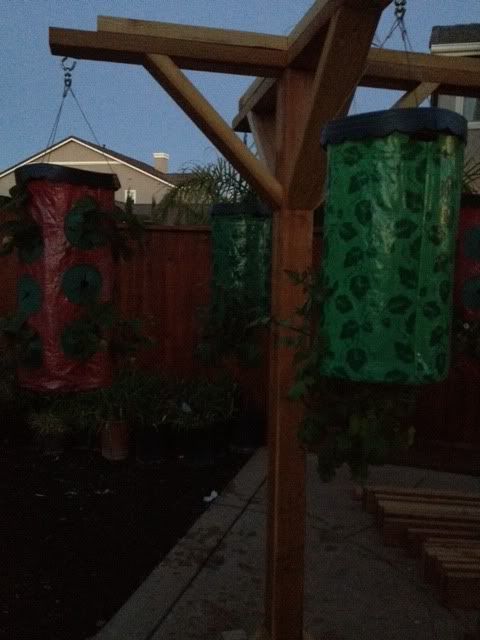 The post Craig built with our hanging strawberries and tomatoes on it. They're doing pretty good so far. The berries make me happy.